SOLD!!

BR Ranch 183 Ac. Hill Country Sanctuary

402 South Fork Rd. E

Comfort, TX 78013 | Kerr County

MLS ID #:100100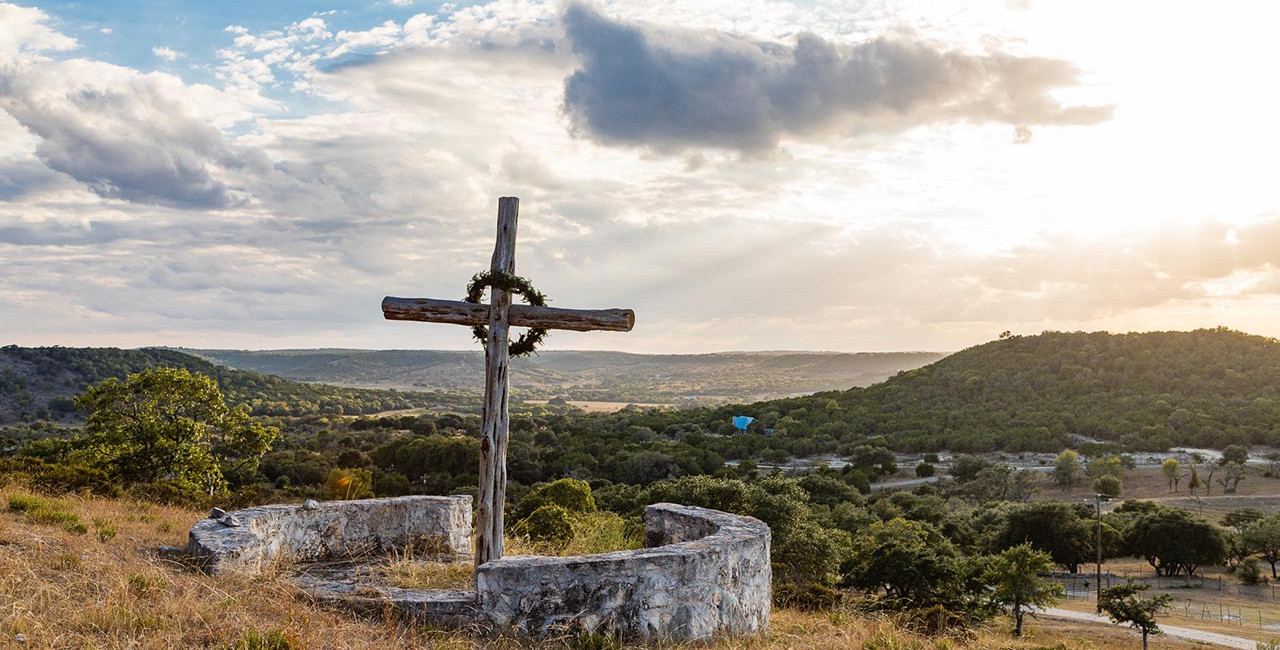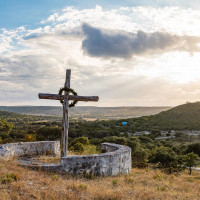 * Slider takes a minute to load, please be patient *
Overview
Beds / Baths
4 Bedrooms 3.5 Bathrooms
Buildings
Barn, Guest House, House, Stable, Tractor Shed
Square Feet
3,800 +/- Sq Ft
Land Description
Ag Exempt, Exceptional View, Horse Property, Hunting Permitted, Open, Ranch, Wooded
Fencing
Perimeter & Cross Fenced
Water/Sewer
4 Water Wells. Septic System
Other Utilities
Electicity & Phone
Road Access
Paved County Road
Property Description
A Hill Country Safe Haven!!
This gorgeous ranch has it all!! It is ideally located five minutes from Comfort, 15 minutes from Kerrville, and 40 minutes from San Antonio. It has a beautiful Hill Country house that sits atop one of the tallest hills in the area, offering 360 degree views of the surrounding Hill Country. The house has a large country kitchen with galvanized metal counter tops, large windows, a rock wall, custom cabinets, large island, hardwood floors and tall wood ceilings. The large dining area has wood floors, and two rock walls. There are exposed wood beams that run throughout the dining and large living area. Along with the wood beams, the living area boasts of a large rock fireplace, Saltillo tile floors, and great views out of both the front and back porches. Throughout the interior of the house, antique doors are utilized for the interior doors. Giving the house an old time feel with all the comforts of a modern home. Along with the doors, antique bath fixtures are used to give the house additional character. There is a nicely done master suite with granite counters, wood ceiling. The three additional bedrooms are ideal for family and friends. The large upstairs bedroom could be utilized as an additional living area. The exterior of the house offers large covered front and back porches, large covered BBQ area, extensive rock landscaping, rock liars/fire pit, and a beautiful pool. Whether you are in the pool, sitting on the porches, or enjoying an outdoor fire, you will have a tremendous view to enjoy, and all the peace and quiet that goes with living the ranch life.
     The ranch is covered in large hardwoods including, oaks, walnuts, and pecan trees. For the wildlife there are areas of heavy cover, mixed with open areas covered in native grass. The ranch is horse and livestock friendly. Wildlife consists of white-tail, turkey, black buck and free ranging axis.
     Throughout the ranch you will find exquisitely stacked rock fences that offer a lot of character, and gives you a glimpse of an era that has long pasted by.
     There is a nice deep pond with large fishing/sitting dock, rock bank and picnic area. It is the perfect area to take a swim and beat the heat.
     Other improvements include a two car carport with a large storage room, a three sided implement barn with workshop, three stall horse barn, and a metal tractor barn with a cozy efficiency apartment.
The ranch has abundant underground water, with four water wells that provide water throughout the ranch.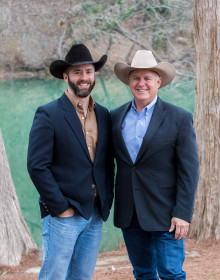 Jimmy Reno & Travis Reno
(Jimmy) 830-329-1930 (Travis) 830-285-1728