SOLD!!

North Mill Ranch

520 Dominion Ranch Rd

Junction, TX 76849 | Kerr County

MLS ID #:N/A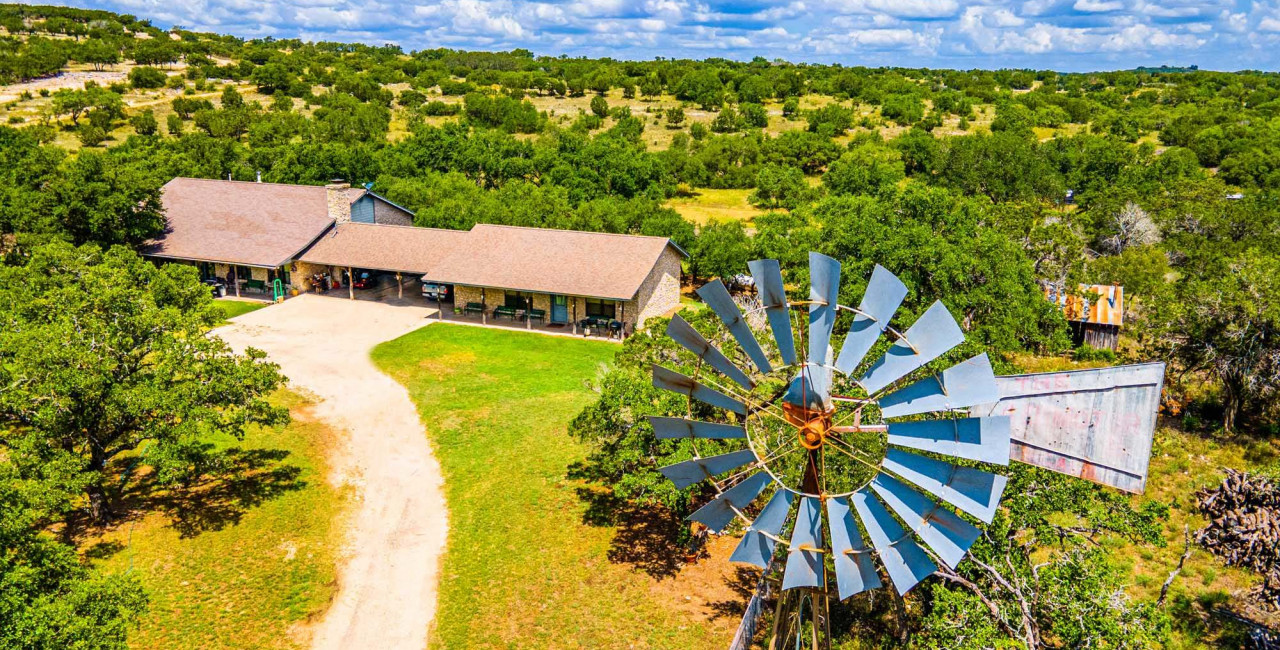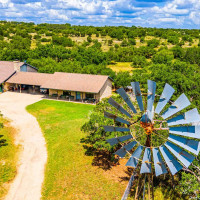 * Slider takes a minute to load, please be patient *
Overview
Beds / Baths
3 Bedrooms 2 Bathrooms
Buildings
House, Guest House, Metal Barn/Workshop
Square Feet
3,268+/- Sq Ft
Land Description
Ag Exempt, Exceptional View, Gentle Rolling, Horse Property, Hunting Permitted, Partially Wooded, Ranch, Secluded
Fencing
Perimeter and Cross Fenced
Water/Sewer
Three Water Wells. Septic Tank
Property Description
North Mill Ranch is a beautiful Hill Country ranch tucked away in NW Kerr County on land that was once part of the historic YO Ranch. One of the old "line shacks" from the YO is still standing on this property, along with one of the original rock pilas(water tanks) built by the YO years ago. Next to the main house, there is a great catfish pond. It is the perfect place to sit with a cold drink and watch a bobber dance on the water. With all it has to offer, it would make the perfect hunting ranch get away, and a great place to live full time.
The wildlife on the ranch has been meticulously managed for the past 15 years offering opportunities to take trophy animals. The wildlife ranges from white-tail, black-buck, oryx, axis, fallow, aoudad, sika, turkey, quail, hogs, and Corsican rams. Such a wide variety of wildlife offers year round hunting opportunities to take trophy animals.
The main house is 2,268+/- square feet with two bedrooms and two bathrooms. It offers an open floor plan with a large living area with tall ceilings, a huge rock fireplace, and a wood burning stove that puts off a lot of heat. During the freeze of 2021 it was used to heat the house, and to cook on. The roomy kitchen has granite counters and a large island. The house has scored stained concrete floors throughout offering easy maintenance. Off of the master bedroom is a nice hot tube located on an enclosed windowed porch. Within the enclosed porch is additional room for exercise equipment if you are so inclined. The wrap around porches are a great place to enjoy the beautiful scenery and to visit about the day's hunt. Within the fenced yard around the house are beautiful peach, plum, fig and pecan trees. Along with huge live oaks.
Next to the Main house, connected by a three car carport, is the 1,000+/- square foot guest house/hunters lodge. It has a nice kitchen with a large concrete top island, scored and stained concrete floors. It too has tall ceilings that make it easy to hang multiple mounts, and large covered porches. It is the perfect place for guests, older kids, and clients.
The gently rolling land is a great mixture of open land to heavy cover, ideal for wildlife. The cover is a good mix of oaks, cedar, and native grasses. The ranch is perimeter fenced and has an 83 acre pasture in the middle of the ranch that is high fenced out. It is ideal for separating different species of wildlife, or for a wildlife management program.
No ranch is complete without a nice barn, and this ranch has just that. It is a 60'x40' metal barn/workshop with concrete floors that can be used for a wide variety of jobs. Work benches and table are already in place.
To tie it all together, North Mill Ranch offers three water wells, one windmill (that needs to be reworked), three hunting blinds and six wildlife feeders. It has it all!!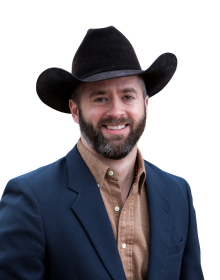 Travis Reno
830-285-1728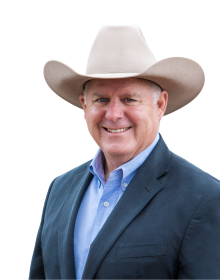 Jimmy Reno
830-329-1930